In Conversation with Mr Jason Hyeon, Chief Executive Officer, CyberLogitec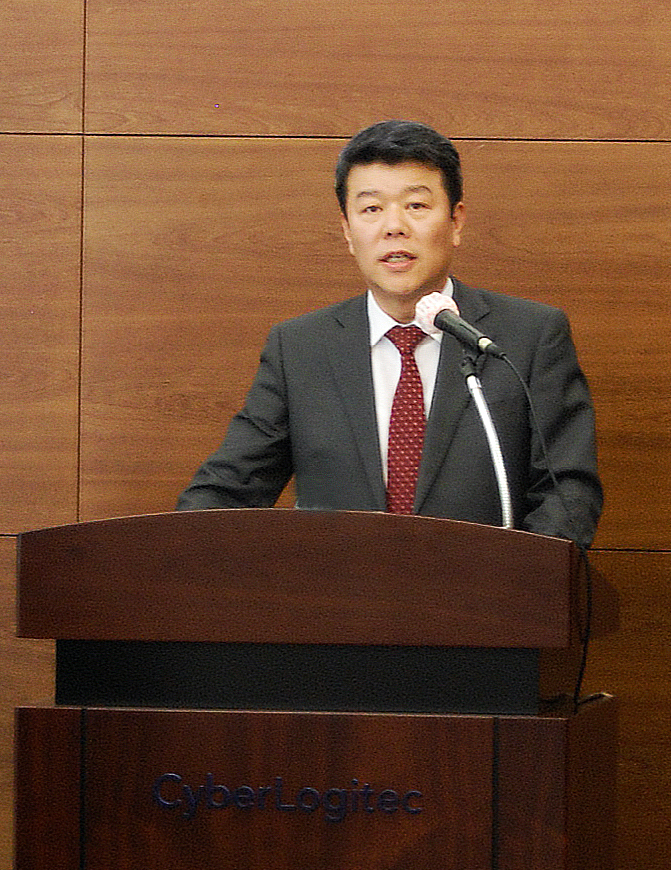 With more than 30 years of maritime experience, Mr Jason JaeSeung Hyeon, CEO of CyberLogitec, was instrumental in navigating CyberLogitec from an IT service provider to a global leader providing solutions to the maritime, port and logistics landscape.
Today the company has more than 900 employees and a global presence in more than 7 countries including Singapore, USA and Europe. Along with a wealth of global leadership experience and a rich portfolio, Jason shares his vision and strategies for the next wave of growth for the organization.
The economic climate has changed rapidly, has this affected your strategies in building a strong future for CyberLogitec?
At CyberLogitec, we have always been focused and resolute in building a solid foundation for the company. To keep up with the rapidly changing environment, CyberLogitec has adopted Agile organizational culture in advance which allows us to have the prompt and effective decision making process.
As digital innovators, we want to deliver agile and flexible solutions that is easily accessible anytime anywhere, and still be able to provide high levels of service standards for our customers. We continue to broaden our product range and add new and well-designed capabilities beyond our flagship products to meet the needs of the ever-changing market.
What do you think is most important to your organization – People, Process or Technology?
All 3, of course! One cannot function effectively without the other. Our key strengths are in our strong competencies in IT execution and business consultancy team. We invest in building the skill sets of our employees and ensure that they are well-versed in technological understanding.
We harness business intelligence tools to enhance process automation so that it expedites decision making processes to key stakeholders. It eventually helps manage operational risks in a single platform which reduces unnecessary costs and minimize wasted time. With a diversified business group, we see it as an opportunity to entrench our leadership position and deliver our solutions well. We have to differentiate ourselves from the rest of the competition, providing true added value as part of our core business deliverables.
They say 'Change is a constant'. Change management is always a challenge for any organization. What is one thing you would like to see change in CyberLogitec?
I would like to challenge all members of CyberLogitec to embrace an attitude of seek new ideas and discovering new way of doing things. It can come in the form of personal or even corporate improvements. When we all embrace a positive outlook to challenges and situations around us, adopting a positive attitude makes a lot of difference in cultivating an overall change culture in the organization.
Digital Transformation in Maritime & Logistics IT industry may be accelerated as it feats with Covid-19 pandemic. CyberLogitec has been in course of preparation for Digital Transformation in advance to maintain the foursquare First Mover.
Culture can have either a positive or negative impact on organization performance, but it will always have an impact.What are your thoughts about the type of organizational culture you would like to cultivate?
I think that driving innovation and having open dialogues are important in the success of every organization. I always encourage my team to be creative in trying new things and be willing to execute them with proper planning.
For the past 20 years, CyberLogitec has always in the forefront of technology. What kind of innovative technologies improvements or new solutions can we expect to see in the near future?
Digital transformation is a critical requirement for smart maritime shipping companies struggling to meet rising customer expectations and service quality expectations. In the past, operation excellence (fast and efficient processing) was important, but the future is important to secure operation intelligence using predictions from accumulated information.
CyberLogitec is continuously investing for improvements in smart and more innovative solutions through AI technology, Big Data and Blockchain