In Conversation with Mr. Tevin Choi, Managing Director, CyberLogitec Global
For over 20 years, CyberLogitec has positioned itself as the preferred partner of choice for maritime, ports and logistics solutions. As part of its international expansion plans, CyberLogitec Global was formed in 2017 with its sales and marketing headquarters in Singapore, in recognition of being a leading maritime nation. The company focuses on entrenching its leadership position as a global leader by strengthening its core competencies and fostering relationships with our international network of customers and partners.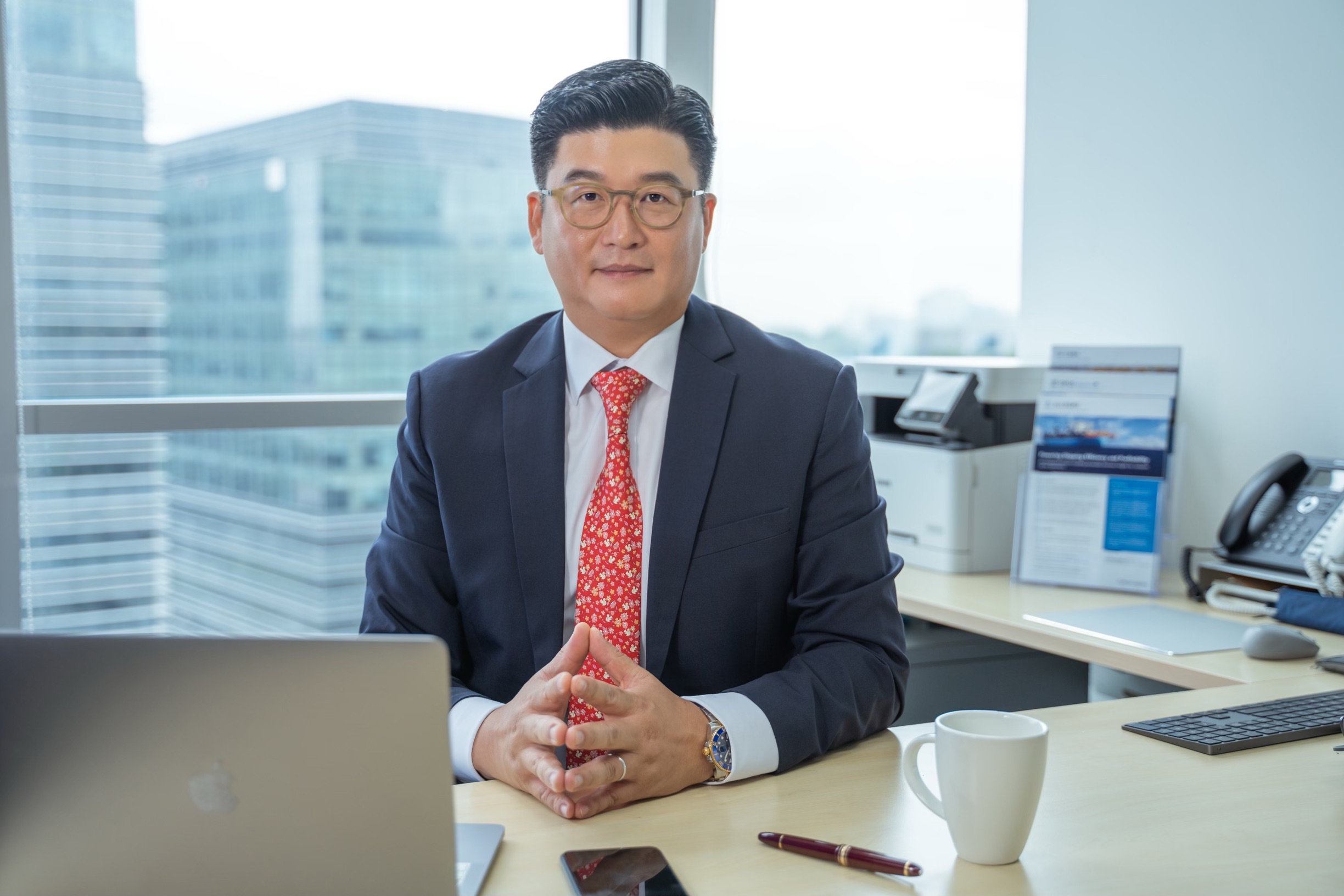 We speak to Mr. Tevin Choi, Managing Director of CyberLogitec Global. With more than 11 years of experience in maritime and terminal business, we have a conversation with him to understand his vision for the organization.
CyberLogitec Global is in its 4 year since its inception. How has the journey been?
We have worked hard to make our mark as the sales and marketing arm. It was not easy at the start and we had to take time to prove our capabilities. Since our inception, we have clinched good partnerships with Meratus and NileDutch and are striving to ensure that we deliver advanced technologies and maintain service quality to the global landscape.
Our key strengths are in our strong competencies in consultancy, maritime and terminal logistics and technology. We deliver an end-to-end suite of solutions for liners, terminal and logistics players, giving our customers the tools to operate at optimum productivity in order to be competitive in the ever-changing world of mega-ships and expanding ports.
Today, we have a good set of employees each with different sets of strengths and experiences, and I'm excited that we can leverage strengths to take the business forward.
Speaking of growth, what is your assessment of the global supply chain landscape and how does this impact your preparation towards the growth of the organization?
The world is changing so rapidly it's hard to anticipate sometimes. This is especially so in the recent months, where the unprecedented pandemic has affected the usual way of doing business but prevail, we will.
From consumption to investments to production related activities, the decrease in consumption and demand at this scale has hurt ports worldwide, and it appears that ports are no longer confident of meeting post-Covid-19 throughputs even though there may still be projected demands and revenue volumes.
The truth is, we are still part of an interconnected world, and any disruption will be inevitably an inconvenience. On the flip side of the coin, the maritime and terminal landscape, can no longer avoid the need to realign their strategies to embrace digital transformation and find new ways to do business.
Likewise in CyberLogitec, we recognize that there is a need to improve processes and explore innovative ways to continue meeting customer expectations and extending solution offerings that meet their business and operational requirements.
What are your plans and priorities in building and growing CyberLogitec Global?
While terminals and liners hunker down, at CyberLogitec Global, we are working harder than ever to strengthen our solution offerings. We need to differentiate ourselves from the rest of the competition, providing true business value that will entrench our leadership position. Our product, business consultants and sales teams are always in constant partnership with one another, seeking to understanding their needs as they focus on their core competencies to meet the market requirements.
At CyberLogitec, we are strengthening our workforce. We recently undergone a minor office expansion to cater for more space for marketing, sales and business consultants.
I am also a firm believer of open communication. I always encourage open dialogues so that we can harness ideas and new ways of doing things. When we work collaboratively, we create an agile operation that facilitates the ability to spot opportunities and create new levels of efficiencies. This is important in the success of every organization.
Having lived in Singapore since its inception in 2017, how has living in Singapore changed you?
With my exposure to working with an international contingent I'm learning to understand and appreciate cultural diversities that is unique to Singapore. It's been an eye-opener for me, discovering new practices and even enjoying diversified and local cuisines.
My family has moved to Singapore with me, and they are my pillar of support. I'm grateful to be able to spend more time with them especially over the weekends!
Tags: CyberLogitec, Managing Director