CyberLogitec Global Celebrates Their One Year Anniversary
CyberLogitec, an IT solutions provider to the maritime & logistic industries, is very pleased to announce the one year anniversary of its subsidiary, CyberLogitec Global (Singapore), on July, 2018. Today, CyberLogitec Global is operating independently as the global sales and marketing arm of the CyberLogitec group, with a brief to increase the global business presence, by establishing a closer relationship with our international customers and partners.
CyberLogitec Group CEO, JR Choi, said
As CyberLogitec Global celebrates its one year anniversary, we would like to take this opportunity to express our gratitude to our customers who trust in us; and our employees who work diligently to elevate the company to the next level. In CyberLogitec, we've created a culture that is focused on enhancing customer operational business needs with continuous technological innovation. We are committed to this cause and will continue to explore opportunities to enhance our customers experience for years to come.
CyberLogitec selected Singapore as the hub for their global sales and marketing operation, because the country has been recognized as a leading maritime nation with one of the world's major container trans-shipment hubs. Singapore also benefits from having major ports and many carriers establishing their regional head offices in the country. Singapore is a strategic location for maritime business, with its continual support of innovation and a strong maritime services culture, it is a perfect location to support CyberLogitec's global expansion strategy.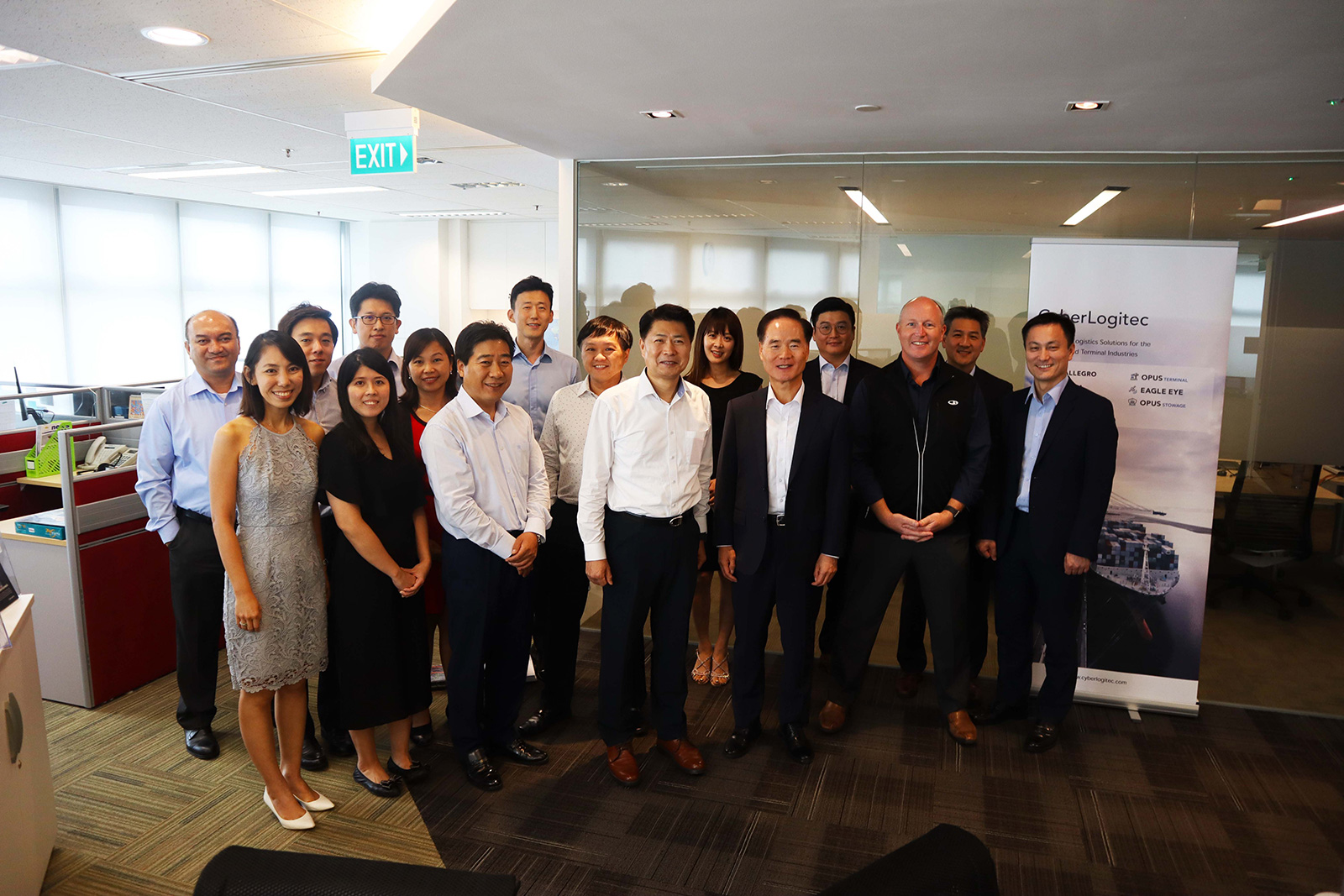 About CyberLogitec
CyberLogitec provides future-proof logistics software solutions for the maritime and logistics industry. With a deep understanding of the trends and challenges facing the shipping, terminals and logistics industries, the innovation team helps customers maximize productivity and profitability. Applying smart technologies and integrated IT solutions ensures customer needs are met and improvements to the bottom line are quickly achieved. With unparalleled expertise in intelligent design, big data and IoT, CyberLogitec continues to lead the way in global IT standards while adding value to the customers' business.
Media contact: Cherie Mah, Marketing Manager, CyberLogitec
Contact email: cherie.mah@cyberlogitec.com