NACCS signs service provider agreement with CyberLogitec regarding 'Advance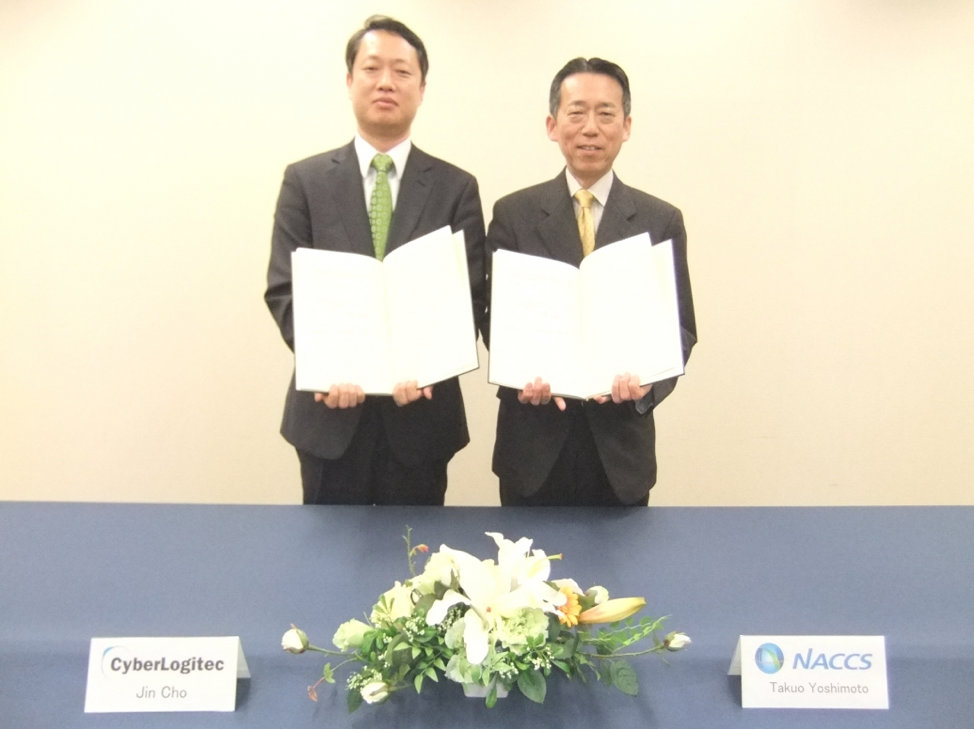 CyberLogitec Co., Ltd SIGNS AGREEMENT WITH NACCS REGARDING ADVANCE FILING RULES.
Maritime solution provider CyberLogitec Co., Ltd (Seoul, Korea) signed the agreement with Nippon Automated Cargo and Port Consolidated System, Inc. (NACCS Center) to connect each other's system to enable Carriers and NVOCCs in foreign countries, the filers of the newly enacted Japan's Advance Filing Rules*, to report electronically through NACCS to Japan Customs. The details are shown below.
Advance Filing Rules: On March 30, 2012, a bill to amend part of the Customs Law passed through the Diet in Japan. This amendment enacts the Advance Filing Rules, which require a vessel operator or a NVOCC to electronically submit information on maritime container cargoes to be loaded on a vessel intended to entry into a port in Japan, to Japan Customs in principle no later than 24 hours before departure of the vessel from a port of loading. The electronic report from foreign filers will be made through service providers authorized by NACCS Center.
The date of Agreement: 31 January 2013
The place of Agreement: NACCS Center Headquarters
Person signed the agreement
NACCS Center: Nippon Automated Cargo and Port Consolidated System, Inc.
Mr. Takuo Yoshimoto, President & CEO
Service Provider: CyberLogitec Co., Ltd.
Mr. Jin Cho, Vice President
CyberLogitec Co., Ltd.
Mr. Jin Cho, Vice President
"Keeping customers cargo safe & providing global supply chains with visibility" is our motto.
CyberLogitec is an IT company specialized in maritime & logistics industry. Since its foundation in 2000, CyberLogitec has been developing cutting-edge IT and e-Service solutions based on technological prowess and extensive experience.
SmartLink is a CyberLogitec's e-service solution that enables data exchange among logistics partners and serves logistics visibility through the data interface. SmartLink has been providing customs filing services such as U.S. AMS (advance manifest ), ISF (import security filing), Europe ICS (import control system), Korea AMS (advance manifest system) and China CCAM (China Customs Advance Manifest) for our customers.
CyberLogitec, a premier Service Provider of NACCS believes zero error is an attainable goal on realizing our motto "Customers cargo safe & visibility" as CyberLogitec has emerged as the leader in global customs regulation.
We are excited to collaborate with the NACCS and will help all of our customers meet the new advanced filling rule of Japanese customs.