Container Ports: 2 Ways To Fast Track Transformational Change
What shippers really want to know the timeliness of the vessel's arrival, that the port will have allocated delivery trucks and cranes ready to service them at berth. They need the port to be flexible to manage their transhipment requirements, and re-organise cargo in response to unanticipated circumstances. They also need ports to be proactive with solutions such as automated regulatory clearance for their cargo.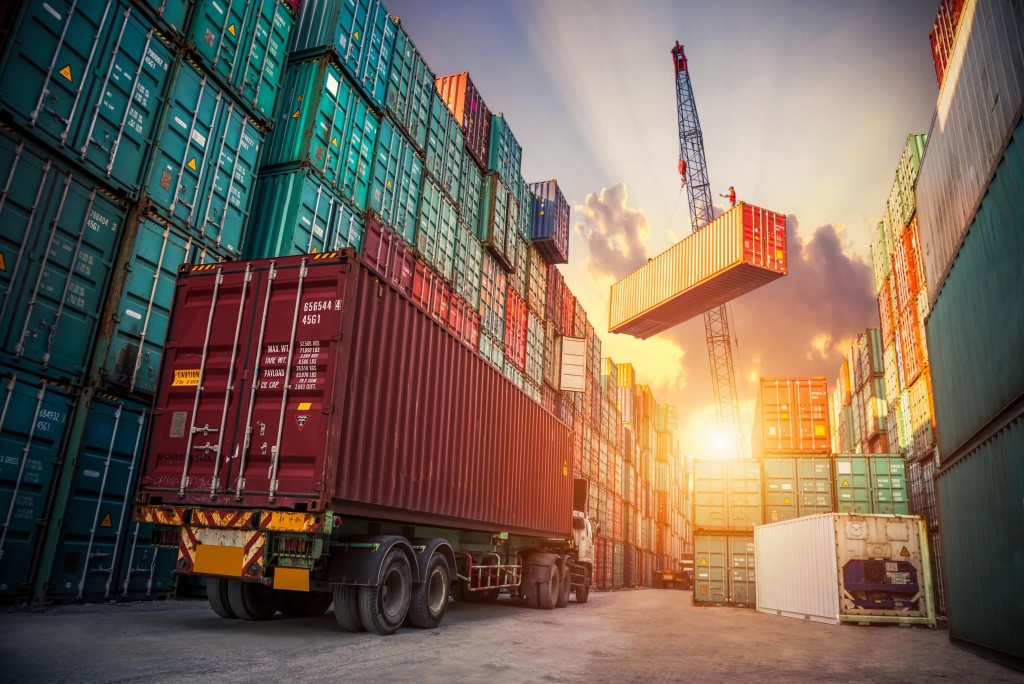 For container ports and terminals thinking digitalization for added capabilities and agility, here are two good kickstart moves:
Set Your Standards Right
Before digitization can happen, there must be standardization. As Maritime Research and Advisory firm Drewry puts it, "Technology innovation can only work when you have standardization." That means defining the specific requirements for each function and procedures for every process throughout the value chain. When companies begin to standardize your workflows and processes, you cut complexities and clear the way for ideas that can lead to new ways of doing business.On a larger scale, standardization also gives ports the basis for information sharing, and facilitating trade and integration within the organization and throughout the value chain. In short, setting the right standards help companies connect and collaborate better, which is essentially the heart of digitization itself – people, machines and processes working seamlessly to drive business goals and benefits for safety, efficiency and the environment.
Build Transformative Partnerships
One of the most important elements of success in this digital economy is a company's ability to build partnerships for sustainable growth. "We're seeing organizations in the port space—authorities, operators, service providers, third-party logistics companies, and forwarders—doing more and more to improve the end-to-end supply chain." McKinsey & Company[1]
The digital economy is the sharing economy. Sharing information and sharing strengths to gain a bigger business advantage. Some shipping lines have already been doing it, where new models of cohesiveness are borne. In collaborative shipping, multiple shippers bundle cargos into one vessel on the same route. This results in higher fill rates, reduced transportation costs overall and, it's simply a greener way to go.
"Global trade is growing, albeit slowly. More terminals are shifting to automated systems in the first steps to digitization," says Mr Lee Youn-Kuen, Managing Director, CyberLogitec Global Pte Ltd. "True effectiveness entails a cohesive platform that can tightly integrate disparate equipment and systems at the terminal. Advanced solutions such as OPUS Terminal offers port operators a highly integrated TOS platform that provides visibility and coverage of the port. This facilitates pro-active decision making so that operations can work productively," he adds.
On the port level, two main terminals in the port of Hong Kong[2] ‑ Hutchison Port Holdings (HPH) Trust and Cosco Shipping Ports (CSP) – have consolidated their operations to form the Combined Terminals creating additional capacity, increasing flexibility in berth and yard planning. Terminal operators are also joining hands with major shipping lines. Singapore terminal operator PSA has seen throughput grow 9%[3] to reach 33.35m TEUs, a result attributed to PSA's partnering with French ocean carrier CMA CGM.
New alliances can also be formed with knowledge experts outside the industry. In 2017, shipping giant Maersk and IBM unveiled the world's first block chain digital solution for shipping. The ground-breaking platform caters to the multifarious needs of shippers, freight forwarders, ocean carriers, ports and customs authorities. It is poised to help users "manage and track the paper trail of tens of millions of shipping containers across the world by digitizing the supply chain process from end-to-end to enhance transparency and the highly secure sharing of information among trading partners.[4]" IBM reckons, when adopted at scale, this vast digital ecosystem will help the industry save billions.
For container ports and terminals operating in today's tumultuous shipping industry landscape, the customer is king. To attract shippers and lines, ports need to acquire new capabilities and agilities fast, to differentiate themselves from competition and to stay in the game.